Did you know science has a superhero? He was C.V. Raman! We honour his great accomplishments on his birthday every year. Indian super-smart scientist Sir C.V. Raman developed spectacular light and colour discoveries. This sorcery is the "Raman Effect". His enormous intelligence and dedication earned him the Nobel Prize. This award is scientists' gold! Schools, scientists, and people around celebrate his birthday, remembering how one person's curiosity can transform the world. Today is about inspiration and great dreams!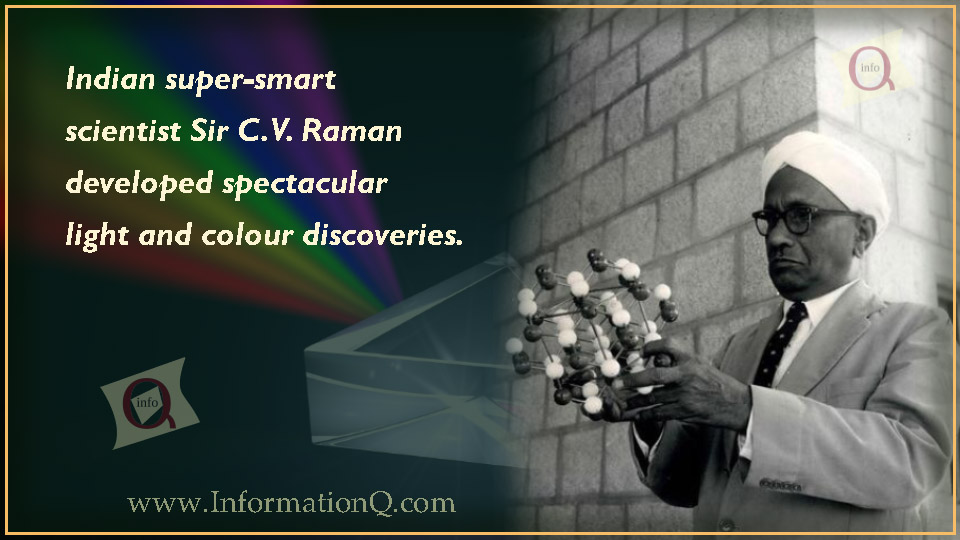 Significance of C.V. Raman's Birth Anniversary
Science lovers worldwide commemorate C.V. Raman's birth anniversary. Why? Because Sir C.V. Raman was a pioneer who made India a scientific powerhouse.
His "Raman Effect" discovery stands noteworthy in science. It was a new understanding of light-matter interactions. Imagine being able to tell an object's composition by lighting it. His contributions changed how we think about light and matter.
Imagine a big celebration with plenty of joy. Indians commemorate C.V. Raman's birthday that way. Several educational institutions host scientific fairs honouring him to teach students and teachers about his significant findings. These activities celebrate him and inspire youth to follow their hobbies and questions.
Furthermore, Raman's contributions remain essential. Indeed, it's alive! Modern science and technology leverage his Raman Effect discoveries. Science uses it to study materials, pharmaceuticals, and distant worlds. His work continues to inspire the transformational power of inquiry and devotion.
Achievements of Sir C.V. Raman: The Raman Effect
Some scientific discoveries completely change our vision of the universe. One miracle finding is the "Raman Effect," named after its great discoverer Sir C.V. Raman.
Raman Effect: where does it fit? Imagine a flashlight beam changing the colour of your greatest thing. A simple Raman Effect example. Light scattering from molecules offers new information about them.
Sir C.V. Raman discovered this on February 28, 1928. The event was historic. He found a colour change in light as it flowed through a liquid using simple lab equipment. This odd finding revealed matter and light's workings.
Why is this step crucial? The Raman Effect lets researchers "see" material composition without touching it. Similar to superheroes' x-ray vision. This discovery's impact on contemporary health, science, and technology is a tribute to Sir C.V. Raman's scientific genius.
Physics Nobel: Sir C.V. Raman's Legacy
Sir C.V. Raman won the 1930 Nobel Prize in Physics, a top scientific award. This medal recognised his accomplishments in physics, notably in light scattering and the discovery of his effect. Raman's Nobel Prize win boosted India's scientific standing and gave him personal pride.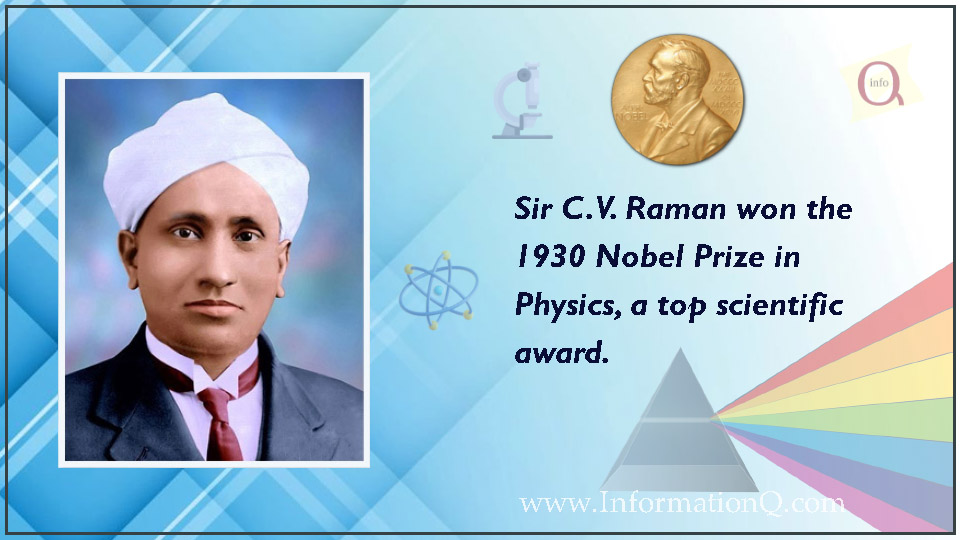 Raman Spectroscopy: Scientific Revolution
Based on the Raman Effect, scientists utilise Raman Spectroscopy to study vibrational, rotational, and other low-frequency modes in a system. To determine molecular composition, it scatters monochromatic light, generally from a laser, across materials. In current science, this technique is crucial. Chemistry, physics, biology, and medical diagnostics utilise it to identify chemicals, investigate molecular structures, and diagnose disorders.
Legacy Beyond Nobel
Besides his Nobel Prize, Sir C.V. Raman achieved much:
While president of the Indian Association for the Cultivation of Science, he achieved several significant discoveries.
For his outstanding scientific accomplishments, he received India's highest civilian award, the Bharat Ratna.
He continued his work at the Raman Research Institute in Bangalore, mentoring young scientists and researchers.
Read also this,
Read More: About C.V Raman
Read More: About Indian Scientists
Read More: Days and Events
C.V. Raman's Indian Science Impact
Raman's Indian scientific achievements are enormous. He promoted scientific research in the nation by inspiring new scientists to innovate. His efforts motivated a generation to study science, creating India's scientific infrastructure. National Science Day on February 28th honours the Raman Effect's discovery and India's thanks to its legendary scientist.