Do you ever stop considering how pervasive technology has grown in every facet of modern life, from transport to politics, learning to medicine? National Technology Day recognizes the growing relevance of technology by devoting a whole day to the topic. This blog will explore the background, meaning, and significance of this annual event, which takes place on May 11th. Let's dig in and find out what National Technology Day is all about.
History:
India commemorates its successful nuclear testing at Pokhran in 1998 on May 11th each year with National Technology Day. Celebrate the role of science and technology in a country's development on this special day. In 1999, on May 11th, India honored its scientists and engineers for their contributions to the country's successful nuclear test by holding the first National Technology Day.
The Indian Army's Pokhran Test Range in Rajasthan was the site of three successful nuclear tests on May 11th, 1998. Former President Dr. APJ Abdul Kalam and then-Prime Minister Atal Bihari Vajpayee oversaw the testing. With these tests' success, India joined the ranks of the world's nuclear-armed powers at number six.
Significance:
The significance of National Technology Day lies in several areas, including:
Fostering Innovation in Technology: The significance of National Technology Day lies in the fact that it calls attention to technological innovation's role in propelling national development. This day is meant to act as a reminder of the value of investing in science and technology to boost the economy and better the lives of the people.
Honoring Successes: On National Technology Day, we honor the scientists and engineers. Their work has advanced the technological landscape of the United States.
National Pride promotion: On this day, citizens feel renewed national pride and patriotism, which celebrates India's contributions to global technology.
Motivating young people: Young people may use this day as a reminder of their power to shape the future via technological innovation. It motivates young people to study and work in STEM(science, technology, engineering, and mathematics) disciplines so that they improve society.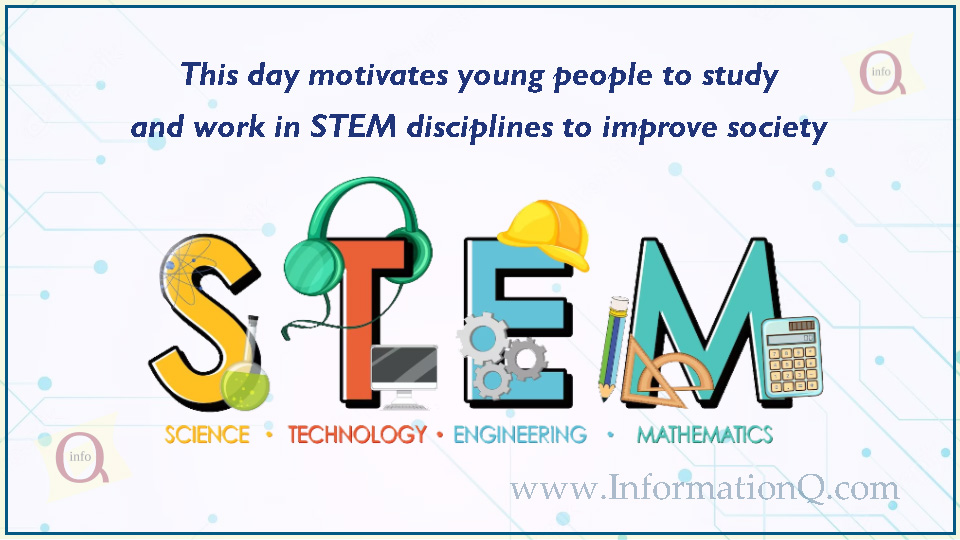 Importance:
On this National Technology Day, India became a nuclear power, making it a watershed moment in the nation's history. Today, though, is about more than simply atomic power; it's also about technology's role in the country's future.
Here are some ways in which technology has benefited India:
Better Medical Care: Because of technological advancements, people in India now have easier access to a broader range of medical services and more convenient ways to pay for them. People living in outlying areas can now consult with doctors in major cities via telemedicine.
Improved Learning: Online education and digital materials have revolutionized India's education system. Thanks to online resources like BYJU and Udemy, today's students can get a top-notch education no matter where they live.
Productivity Boost: Several sectors in India's economy have seen significant productivity gains thanks to technological advancements. With the help of automation and AI, businesses have been able to cut waste and work more efficiently.
Making New Jobs: The information technology industry in India has grown rapidly in recent decades, becoming one of the country's most important sources of employment and economic growth.
National Technology Day aims to raise awareness of India's technical advancements. It encourages further study and new ideas and encourages young people to seek employment in STEM fields. It's a day to celebrate the positive effects of technology on the economy, healthcare, education, and communication while also showing national pride. Take a minute to reflect on how far technology has come and how you may help move it forward for the greater good.
The day which marks the achievements of science, scientists, engineers and technology is here as National Technology Day. Let's know about its history and significance.#NationalTechnologyDay #Technology #TechnologyNews

Learn More: https://t.co/JCC6FFsu1A pic.twitter.com/zqfM3xT2D3

— SA News Channel (@SatlokChannel) May 9, 2023
From the Smiling of Buddha to the Shakti Pradarshan, witness India's journey of becoming a nuclear weapons State.

Pokhran: The Bomb Story
Releasing on May 11, 2023 only on The Drain#Pokhran #India #nuclearweapons #nationaltechnologyday pic.twitter.com/CVtM6taPN1

— The Drain (@TheDrainMedia) May 5, 2023