What is Biogas Energy?
The rapidly deteriorating environment has led scientists to think of alternative and efficient means of waste management. The rising temperatures and depleting energy resources have run alarm bells, leading to the usage of eco-friendly solutions, which are also renewable energy sources. The popularity of this process has reached rural areas long before urban centers since animal and plant waste is readily available for Biogas energy production.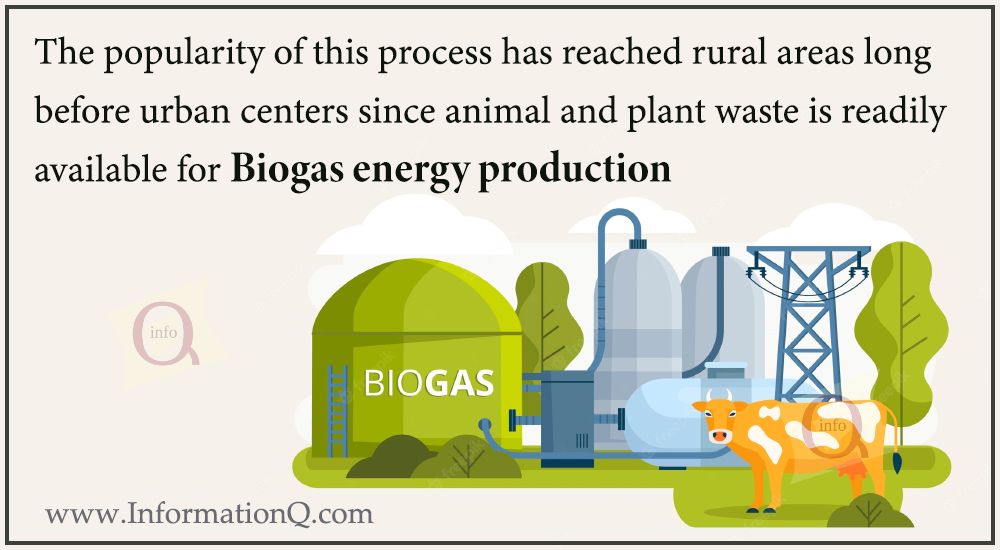 Several names of biogas
Marsh gas
Sewer gas
Compost gas
Swamp gas
Biogas fuel does not cause air pollution and is an inexpensive way to manage waste and produce fuel. The microbes break down the waste without oxygen, releasing biogas fuel that can be collected and supplied to home for domestic and commercial use. The cutback on costs and lowering the dependence on non-renewable forms of fuel will benefit several developing economies of the world and manage their resources better.
Biogas dominated rural areas because of the easy availability of plant and animal waste. However, it became necessary for urban settings to make way for biogas due to the problem of solid waste management. It is possible to do so as biogas plants have sprung up sporadically in several regions.
How Does It Work?
The production of biogas is produced in a specifically demarcated biogas plant that is set up with a dome-like structure wherein all the waste materials, such as
Discarded food
Animal waste
Fats sludge
Plant waste
These are all mixed with water and get into the digester containing an inlet. The digester is completely sealed so that the anaerobic digestion process takes place without any hindrance. The organic material thus put into the digester gets converted over a period of days. During the process of decomposition, the organic material releases several gases such as
Methane- 50-70%
Carbon dioxide- 25-50%
Hydrogen-0-1%
Nitrogen- 0-10%
Hydrogen sulfide- 0.1-0.5%
The gases are drawn through pipes into a storage tank constructed right above the digestor (as all gases produced rise and move upwards as they get released). These gases, also known as raw biogas, are then passed through decentralized channels to neighboring centers and sent for commercial and domestic use.
Conversion of Raw Biogas to Clean Biogas
The conversion process involves the removal of sulfur and siloxanes to get clean biogas. The biogas thus achieved is used as biogas CHP, which is used for heating and electricity. The liquified version of biomethane gets used as fuel in vehicles, whereas the biomethane gas is for power generation.
The resultant residue can be used effectively as organic fertilizer due to the richness of the leftover solids, often referred to as digested feedstock. Carbon dioxide generated during biogas production is used in the food and beverage industry for valorization. It also is used to maximize photosynthesis in greenhouses.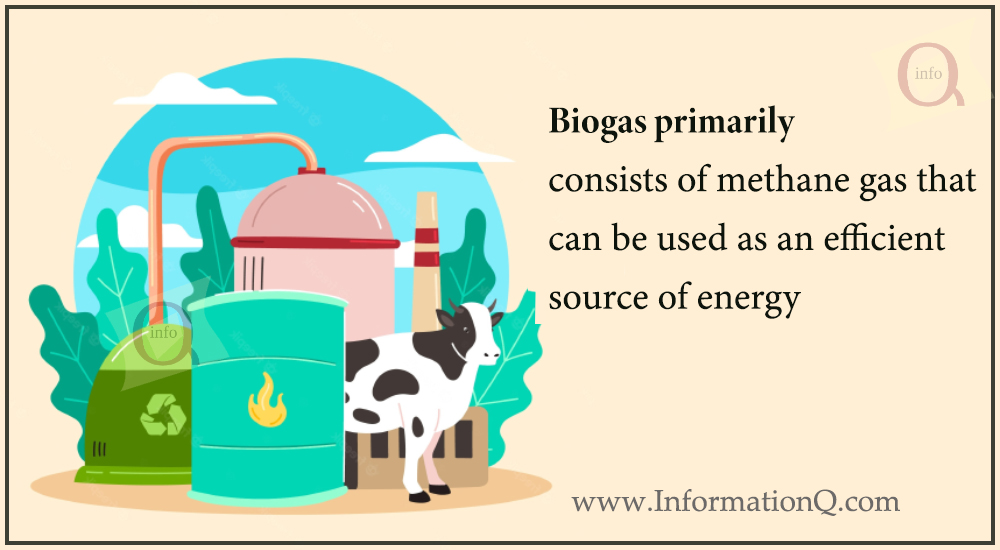 Biogas Energy Definition
The breakdown of organic matter through the anaerobic digestion of microorganisms is a biological process that generates a kind of biofuel. Biogas primarily consists of methane gas that can be used as an efficient source of energy.
Biogas is composed of carbon dioxide and methane along with traces of other chemical compounds such as siloxanes, hydrogen sulfide, and moisture. The gas is produced through the anaerobic digestion process of microorganisms that feed on the waste material.
Biogas can be purified further to convert it into natural gas, a well-known biofuel alternatively known as biomethane.
Biogas Energy Advantages
Easily available raw materials (waste materials) for energy production
Renewable resources of energy
Cost-effective method of fuel production
Eco-friendly fuel
Reliable as you don't have to depend on weather, market and other factors for supply.
An efficient mechanism to manage waste
Enables employment generation
Reduces water pollution
Decreases the dependence on fossil fuels
A good measure for the environment
The residue of biogas plant is excellent manure for agricultural production
Provides relief to several households wherein they find it hard to afford other energy resources
It saves time and effort for homemakers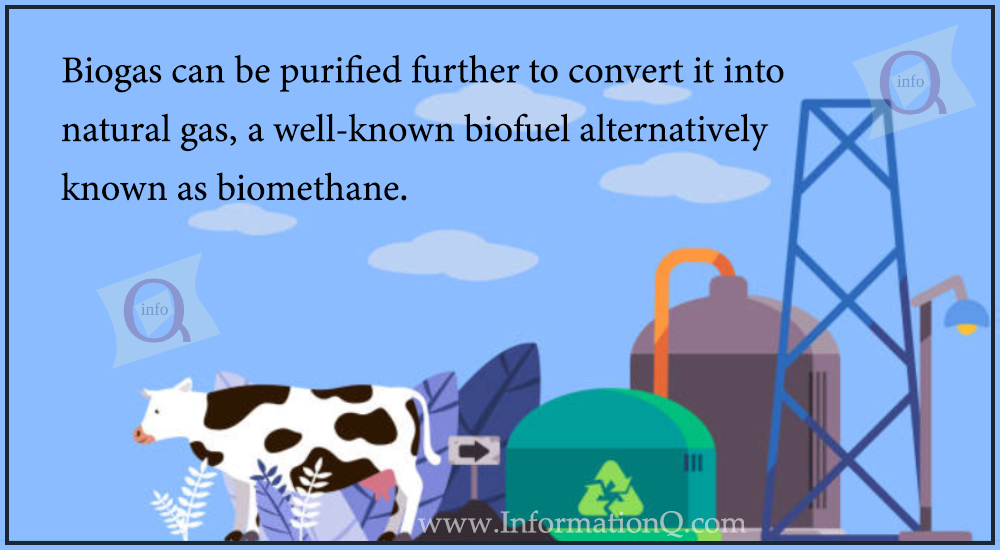 Uses of Biogas Energy
Used for cooking
Heating purposes
It can be converted into electricity by heating water into steam which can turn the electricity-generating turbines.
Compressed to power automobiles
Biogas Energy Disadvantages
No advanced technologies to produce biogas on a large scale and bring down the cost of production and supply
Biogas contains several impurities, and the cleansing process is expensive
Biogas production doesn't work well in all locations, especially in cities and metropolitan areas
When production has been tried on a large scale, the feasibility of supplying it hasn't been cost-effective
The biogas production is temperature sensitive
It can be unstable and hazardous
Read also this
What is Biomass Energy?
Read more 'Electrical Energy' posts
Read more 'Renewable Energy Sources'
The production of biogas needs to increase, as it will help reduce the over-indulgence of fossil fuels and bring down the amount of damage caused by various kinds of pollution created by them. Since solid waste management also happens in the process, it's a good way to keep the environment clean and better for future generations.