The most popular messaging platform WhatsApp constantly works on its features and makes it easy and convenient for its users. The Meta-owned software always works on the addition of new features.
A recent report from WeBetaInfo, a Twitter account that keeps track of the changes in the User Interface of WhatsApp, says that the messaging application will introduce the Edit Message option. Earlier, they reported that the application got a feature that can sort messages by date and hide their online status.
The recent feature of Edit messages will help the users rectify their mistakes and send the correct text. If in case you are sending a message in a hurry, you can easily edit the message and rectify the mistakes.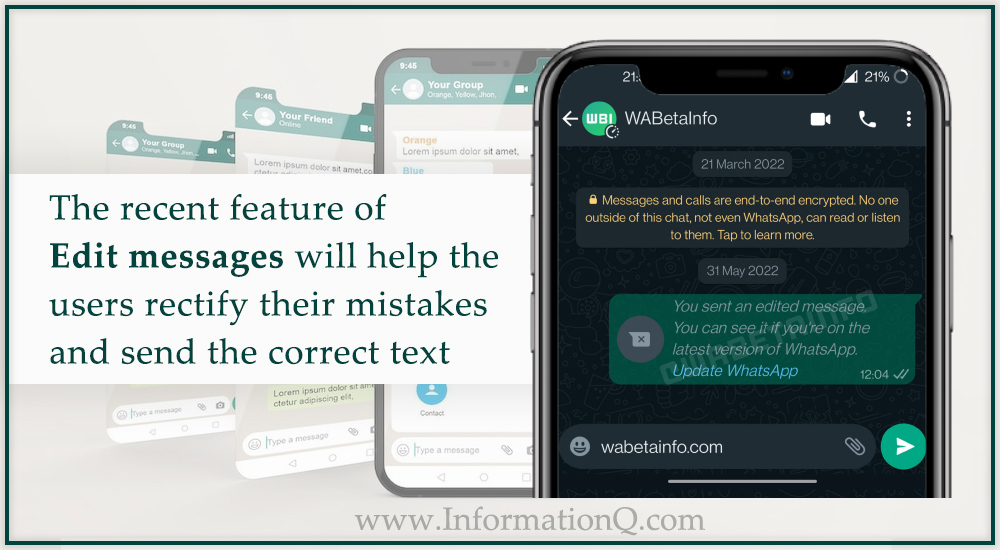 Currently, The feature is unavailable, and it is going through software testing and looking for other compatibility checks. However, according to the reports from WeBetaInfo, the feature will be available very soon as it is going through a development phase.
WhatsApp got the option to Delete for Everyone feature that helps the user to delete any sent message. The feature to edit text would be spotted first in the Android version. The users can now edit the entire text or make some changes to the existing message instead of deleting the complete text.
As per the reports, The edit message function is not available in WhatsApp Beta for Android 2.22.20.12 updates and is unavailable for the beta testers.
WhatsApp is working on the feature and has not yet declared any specific date and time. However, the development would bring a revolution in messaging features.