The popularity of WhatsApp has been rising rapidly recently. A number of recent updates introduced by the tech giant have significantly improved the platform's security and personal data protection. According to recent rumours, Meta, the company that owns the platform, is releasing an upgrade that would allow users to pick and choose whatever emoji they want to use. WABetaInfo reports that WhatsApp is expanding its platform to provide consumers a wider range of skin tones. In a future app update, users of the meta-owned platform will also be able to edit the messages that they have previously sent.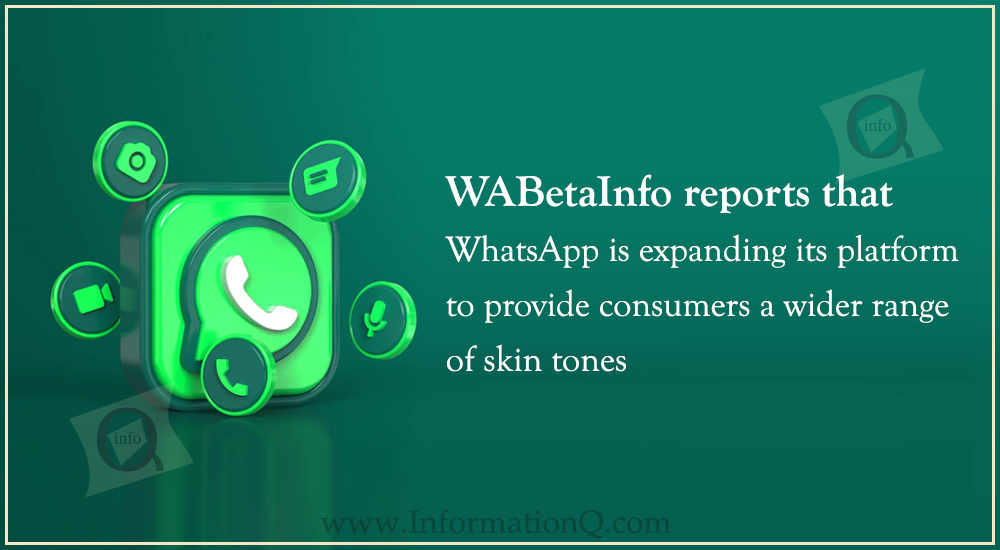 In response to messages, WhatsApp users can now select any emoticon or emoji, regardless of their skin tone, in the new version that is updated . The revised version of message reactions is presently being released on Windows beta before it is rolled out to everyone, the source revealed.
Also on Tuesday, WhatsApp's creator and CEO, Mark Zuckerberg, shared news of three additional privacy enhancements they're working on. Users will soon be able to quietly leave groups, hide their online status from certain contacts, and prevent others from capturing screenshots of their 'View Once' messages with the help of new privacy features coming to the platform owned by Meta.
"WhatsApp is updating with new privacy options, including the ability to leave a group chat without alerting the other participants, restricting who can see when you're available, and blocking the ability to save copies of outgoing messages. To ensure the same level of privacy and security as in-person discussions, we will continue to develop new ways to safeguard your messages," Zuckerberg stated.
More privacy features, like as self-destructing messages, end-to-end encrypted backups, and more, have been added to WhatsApp throughout the years to give users more control over the security of their communications.
WhatsApp announced on Tuesday 9th August 2022 the upcoming release of three new privacy features that will provide users with greater discretion over their messages. The forthcoming additions will make the instant messaging network more secure and prevent unauthorised access to users' personal messages.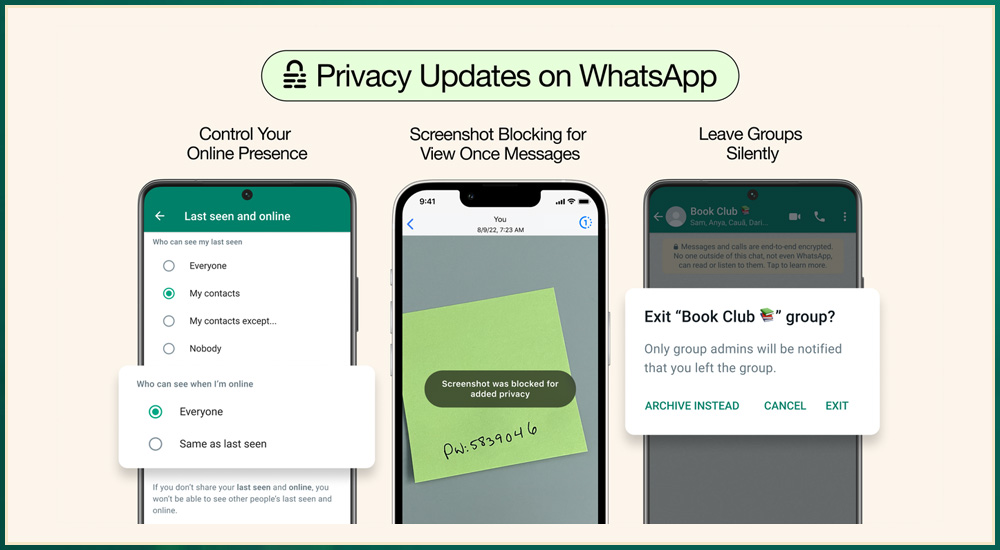 Users will soon be able to quietly exit groups, hide their online status from certain contacts, and more thanks to upcoming privacy improvements on the Meta-owned site.
WhatsApp: What's the Update?
Exit Groups Silently
A new feature in WhatsApp allows individuals to leave a group without telling the others. When a member of a group unsubscribes, only the group admins will be informed. No notification will be sent to the other members of the group. WhatsApp claims that the global rollout of the functionality will begin this month.
How others can view Your Online Activity
WhatsApp's focus on privacy is well-founded, and the new additions show that the Meta–owned network is taking every precaution to secure user data. In order to avoid uncomfortable situations with connections they'd rather not talk to, several users have wished they could conceal their online status on the network.
For those occasions when you'd rather not broadcast your online status to the world, WhatsApp now lets you choose who can view your online status.
Do not allow users to take screenshots of "View once" Messages.
View Once was previously offered by WhatsApp and is now a widely used feature for sharing images and other data that may safely be deleted after being viewed just once. To further safeguard 'View Once' messages, WhatsApp has just announced that it will enable screenshot blocking.
Over time, WhatsApp has introduced features like vanishing messages that self-destruct, end-to-end encrypted backups when you wish to store your chat history, 2-step authentication for increased security, and the ability to block and report problematic chats, giving users a wide range of options for keeping their conversations private.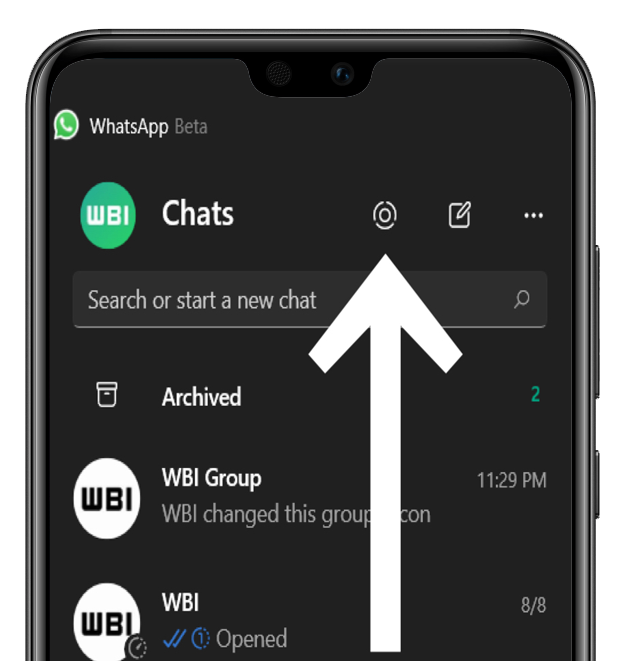 WhatsApp's new update permits clients to recuperate erased messages, however there's a trick
WhatsApp is in many cases dealing with a few new updates all the while. Presently according to ongoing reports, WhatsApp has carried out an update which acquaints new component with recuperate messages that were erased by you. At this point, While a couple of beta clients have their hands on the element, it is being accounted for that WhatsApp might deliver the component for others before very long.