Have you ever heard about National Science Day, celebrated every year on 28th February in India? Undoubtedly, India is a nation where many events and discoveries are recognized globally, and for an act of gratitude, a specific day is always remembered every year. National Science Day is one such remembrance celebrated every year in February. National Science Day marks the discovery of 'Raman Effect', by C.V. Raman Sir, on 28th February 1928.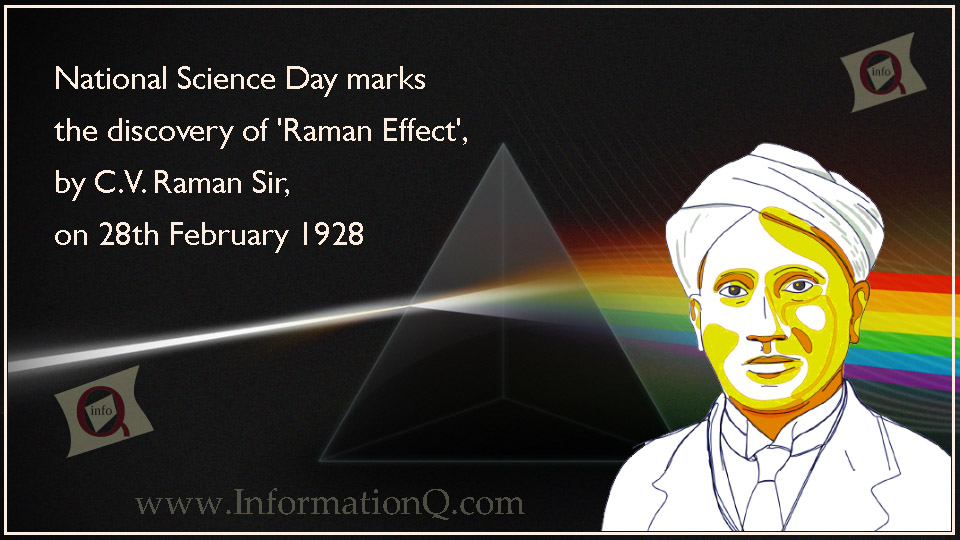 In simple terms, on this day, the famous Indian Nobel Prize holder Physicist Sir C.V. Raman discovered the 'Raman Effect', which is now a syllabus of 'Science Subject'. Therefore, in honor of the exceptional contributions made by Indian physicist CV Raman in light scattering, National Science Day is celebrated each year on 28th February. Now, if you are a science lover, you must know about this day, from its history to its significance, and that's why we have brought up a lot of information for you! This article contains all the details you need to know about this celebration. Let's read.
History of National Science Day
Chandrasekhara Venkata Raman, an Indian physicist, gained recognition primarily for his research in the area of light scattering. He and his student, KS Krishnan, uncovered a previously unknown type of light scattering where light changes its wavelength and amplitude as it passes through a transparent material. This discovery was named the Raman Effect, also known as Raman scattering. Raman was honored with the Nobel Prize in Physics in 1930, making him the first person from Asia to be awarded a Nobel Prize in any scientific field.
In 1986, the NCSTC, which is the National Council for Science and Technology Communication, asked the Central Government to declare 28th February as National Science Day (NSD) to acknowledge the accomplishments of Sir C.V. Raman and other scientists who have made noteworthy contributions in the field of science.
After approval, the Government of India decided to celebrate 28th February as National Science Day to promote scientific temper and to encourage people to take an interest in science and technology. This day was first celebrated on 28th February 1987 and has been celebrated every year since then. The day's purpose is to promote the significance of science and the practical application of scientific principles in our daily lives.
Significance of National Science Day
National Science Day holds significant importance as it provides a platform to memorialize the remarkable contributions made by Indian scientists in science and technology. The day is celebrated to honor the discovery of the Raman Effect by Sir C.V. Raman, which was a significant breakthrough in the understanding of the behavior of light and its interaction with matter. The day is an opportunity to acknowledge the efforts and hard work of scientists who have dedicated their lives to research and development in the field of science. Also, this helps in inspiring young minds to pursue a career in science and technology.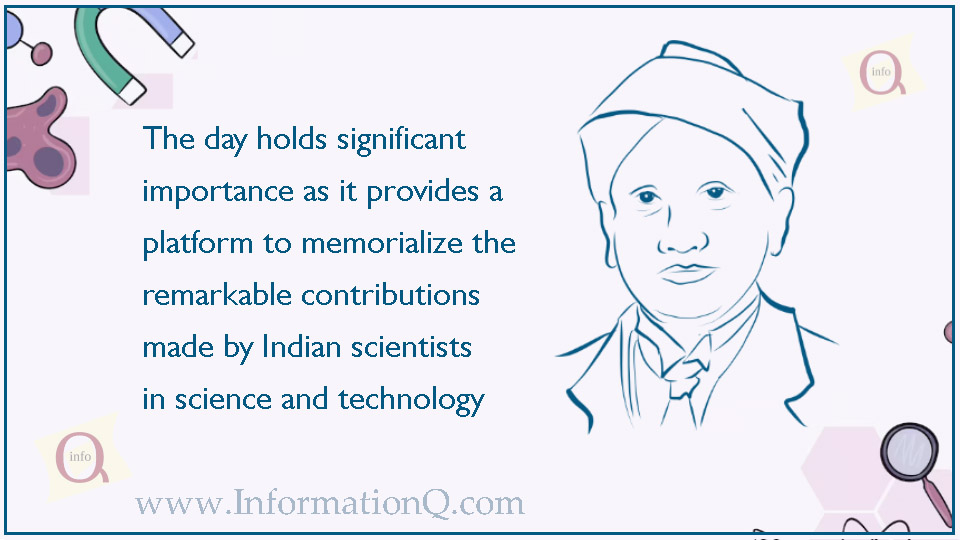 A few objectives of celebrating National Science Day, which we should note, are –
Recognize all kinds of achievements in the field of science.
Offer a chance for Indian citizens who are enthusiastic about science to participate in scientific activities.
Foster and promote curiosity and enthusiasm for science and technology among people.
National Science Day also serves as a reminder of the importance of science in our daily lives. It emphasizes the practical application of scientific principles and how they contribute to the growth and progress of society. The day encourages people to engage in scientific research and promotes scientific temper, critical thinking, and rationality among individuals. It also provides a platform to showcase scientific achievements and advancements in various fields of science. This day is celebrated nationwide in schools, colleges, universities, research institutions, and other organizations. It has become an important day in the Indian calendar, symbolizing the country's commitment to science and technology.
On the occasion of "National Science Day", a popular lecture on "A story of our adventures to hear the Whispers of Hydrogen atoms that surround the first stars born in the Universe" is being organised by @vismuseum,a unit of @ncsmgoi on February 28, 2023.#NationalScienceDay pic.twitter.com/Se2ZfH98fv

— National Council of Science Museums-NCSM (@ncsmgoi) February 20, 2023
National Science Day is celebrated to celebrate the discovery of the 'Raman Effect', which led to Sir C.V. Raman winning the Nobel Prize.#nationalscienceday #scienceday2023 #scienceday #yourdesignpick pic.twitter.com/lSN5Amigt6

— YourDesignPick (@YourDesignPick) February 11, 2023
#NationalScienceDay is celebrated on Feb 28 every year to remember #NobelLaureate Sir C V Raman's contribution to the field of science.

This day is also celebrated to commemorate the discovery of #RamanEffect by Sir C V Raman in 1928. pic.twitter.com/INrH4Ko8eM

— PIB India (@PIB_India) February 28, 2019