Click here: A Brief History of the Computer With Timeline(1614 -1890).
Click here: Computer History With Timeline(1900 – 1946).
Click here: Computer History With Timeline(1947 – 1968).
Click here: Computer History With Timeline(1970 – 1979).
1981 – Developed by Adam Osborne and designed by Lee Felsenstein, Osborne 1 was the first mass-produced commercially successful microprocessor-based portable computer by Osborne Computer Corporation.It weights 24.5 pound and has 5-inch display, 64 KB memory, two floppy drives and CP/M 2.2 operating system.
1981 – The IBM PC was introduced by IBM as their first personal computer and code named as Acorn under the supervision of Don Estridge in Boca Raton, Florida. It comprised of 8088 processor, 16 KB of memory expandable to 256 and MS-DOS operating system.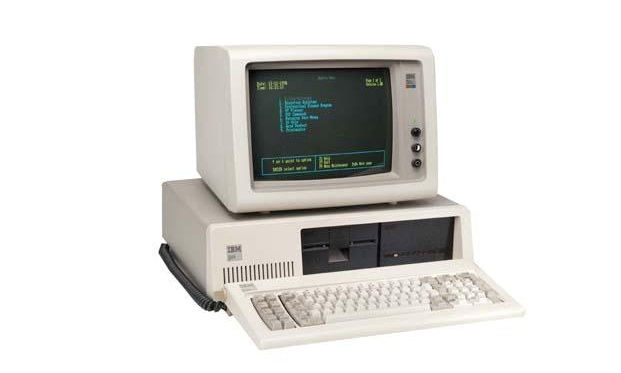 1983 – Compaq Portable was the first IBM PC compatible portable computer and also the first product of Compaq Computer Corporation'.
1983 – Apple's Lisa introduced in market. It sold poorly It flops but later emerged with modifications as the Macintosh. Also due to poor sales the Gavilan SC, the first laptop computer with the familiar flip form factor by Gavilan Computer Corp. declare bankruptcy with cash flow problems.
1984 – Commodore SX-64 was the first full-color portable computer. Its weighted about 10.5 Kg with 1541 floppy drive and 5 inch composite monitor.
1984 – The IBM Portable Personal Computer 5155 (model 68) was released by IBM PC Division (PCD) and later in 1986, it released the first laptop computer IBM PC Convertible. And in 1994, it introduced the IBM ThinkPad 775CD.
1985 – Dell introduced its first computer, the "Turbo PC" consists of Intel 8088-compatible processor.
1985 – Microsoft introduced Windows, two years after the announcement in 1983. Commodore International released the Amiga 1000, which features advanced audio and video capabilities.
1985 – Before beginning of Internet History formerly, The first dot-com domain name registered by Symbolics Computer Company as Symbolics.com on March 15.
1986 – Compaq introduced Deskpro 386, 32-bit portable computer by beating the production of IBM.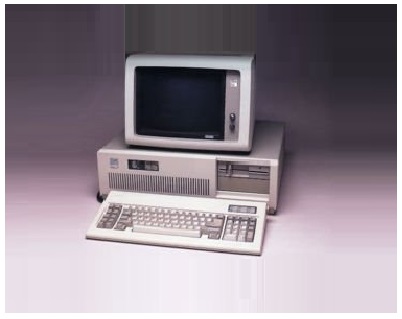 1986 – HP-2115 a general computer released by Hewlett Packard.
1989 – Released on September 20, Apple Macintosh is a battery powered portable personal computer was the first Apple Inc. Computer. Apple macintosh was the early consumer laptop and the first active matrix white and black LCD screen in a hinged design which covered the Keyboard when the system is off. It was of high performance with expensive SRAM to maximize battery life. Unlike today's portable computers, the battery no longer runs if its not charged with supply of power. In May 2006, it was rated as one of the worst tech product by PC World.
1990 – Tim Berners-Lee, a researcher at CERN proposed the server and browser software language HyperText Markup Language (HTML).
1992 – With the introduction of the M2500 XL/2 and M4020 SX computers, Tandy Radio Shack became one of the first companies to release a computer based on the MPC standard
1993 – The Intel started using brand name as Pentium for microprocessor.
1994 – Video games start introducing in PCs like "Command & Conquer," "Alone in the Dark 2," "Theme Park," "Magic Carpet," "Descent" and "Little Big Adventure".
1996 – Developed and introduced at Stanford University by Sergey Brin and Larry Page and owned by Google Inc. the 'Google Search Engine' is a web search engine whose purpose is to hunt for data equal or related to the text.
1997 – When Apple was struggling with cashflow, a cross-licensing agreement was signed by both Steve Jobs and Bill Gates announcing that Microsoft will support Microsoft Office for the Mac for 5 years and Apple will make Internet Explorer the default web browser on the Mac.
1999 – The Wi-Fi Alliance got the Wi-fi Trademark and the term was started commercially using. People started using internet without wires .
Continue reading >> Computer History With Timeline(2001 – 2015).