It is customary to commemorate Engineers Day each year to honour the invaluable role engineers have played in helping to build India and the world. Engineers started the development, but we've forgotten the ones who gave humanity and the universe their start in the first place. As a group, engineers are critical to a country's long-term growth and progress.
Engineer's Day is a National Day of Observance to honour the contributions of engineers around the nation. On September 15, India commemorates Engineer's Day in honour of Mokshagundam Visvesvaraya, one of India's most celebrated engineers. Vishveshvarya should be revered as the "Father of Indian Engineering" for his pioneering work in both engineering and society's advancement. As of 1968, Visvesvaraya's birthday has been celebrated in India as Engineer's Day. Every September 15, India honours the country's most excellent engineer, Mokshagundam Visvesvaraya, by observing National Engineers Day. Visvesvaraya, better known as Sir MV, is renowned for his engineering accomplishments. There are many admirers of his ideas, vision, and style of thinking today. The nation commemorates this special Day by paying homage to the genius and all of his accomplishments.
To defend Visakhapatnam port from sea erosion, he worked with Hyderabad's head engineer on the flood protection system. The irrigation and drinking water systems that Visvesvaraya implemented across India revolutionized the country's irrigation system. King George V knighted Visvesvaraya in 1915 for his service as the Diwan of Mysore and as a leader of the British Indian empire. In 1955, he was granted the Bharat Ratna and joined the London Institution of Civil Engineers before being given a fellowship at the Indian Institute of Science (IISC) Bangalore in 1956.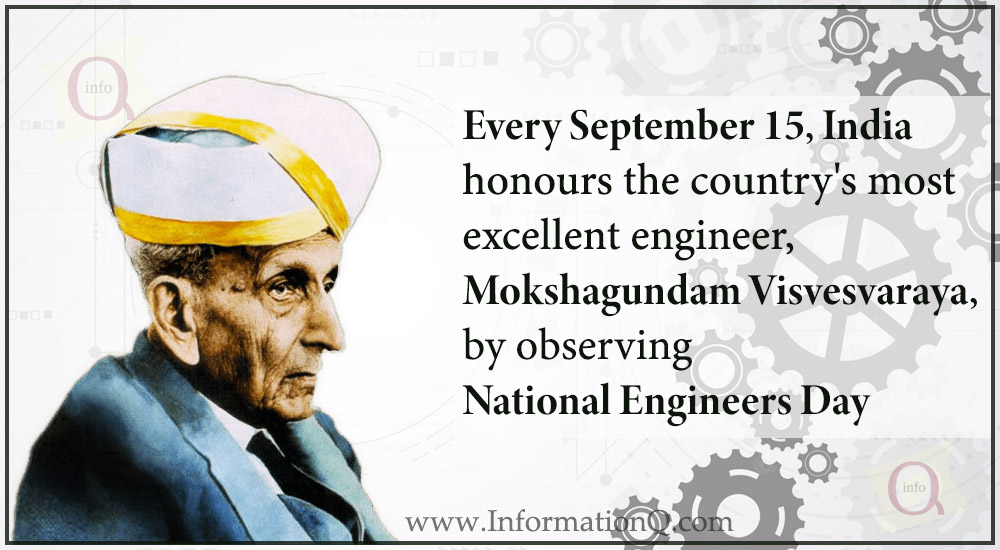 In addition to India, Sri Lanka and Tanzania celebrate the pioneer engineer's inventions on this Day. The modern India he helped to create is credited to Visvesvaraya, who was not only an accomplished engineer but also a visionary, scholar, planner, and statesman. It was Sir MV's tireless dedication to his work that influenced generations to come, as well as his ability to inspire others with his courage, patience, and thoughtfulness. "Death called on me long ago but found me not at home and walked away," he declared around his 100th birthday.
Sir MV completed a number of complex projects and achieved impressive results in the field of infrastructure during his career. An irrigation system with floodgates was patented and constructed in 1903 by the Bharat Ratna awardee to enhance the food supply and storage to the highest levels known as the 'block system' in Gwalior's Tigra Dam and Mysuru's Krishnaraja Sagara (KRS) dam, which was also installed in Pune. One of Asia's largest reservoirs, KRS, was built as a result of this dam. He was sent to Aden in 1906-07 by the government of India to evaluate the water supply and drainage infrastructure. With his help, Visakhapatnam's port was protected from marine erosion, and cities were created to withstand flooding. Sir MV's contributions to engineering are still widely emulated.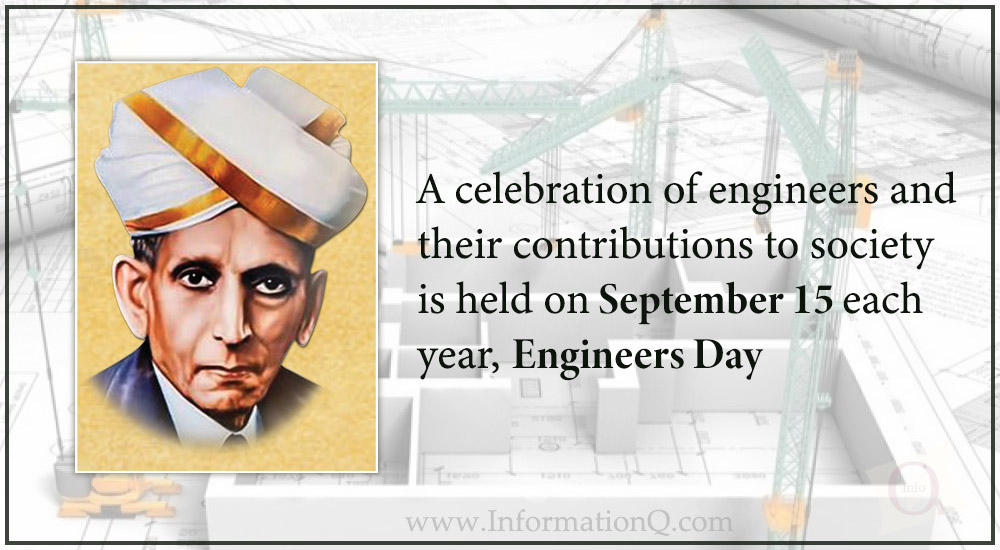 A celebration of engineers and their contributions to society is held on September 15 each year, Engineers Day. To meet functional goals and deliverables, engineers develop, design, and create innovative systems that take into account a wide range of considerations, including practicality, regulatory compliance, public health/safety, and economics. The Latin words "ingeniare" (meaning "to produce or generate") and "Ingenium" (meaning "cleverness") are the roots of the English word "engineer." Most states require a bachelor's degree in an engineering discipline—or a master's degree with an additional four to six years of peer-reviewed professional practise, which would then result in a thesis, and finally, a passing of engineering board examinations—before an engineer can practise in the field.
Mokshgundam Vishwaguruyya.#happyengineersday pic.twitter.com/AqSBZFXWMg

— Raju Parulekar (@rajuparulekar) September 27, 2021
On the #EngineersDay, Remembering the great Engineer, scholar, statesman #BharatRatna Sir M.Visvesvaraya ji on his birth anniversary.

My ardent salute to all the talented & skilled engineers for their rich and unparallel contribution to the nation.

Happy #EngineerDay pic.twitter.com/IPpIj2N1v0

— Chau Zingnu Namchoom (@ZingnuChau) September 15, 2021
Remembering Shri M. Visvesvaraya, the exemplary engineer, on his birth anniversary.

Also, greetings on the occasion of #EngineersDay. It's the day to thank all the engineers who have played a pivotal role in building the nation with their innovative & technical ideas. pic.twitter.com/1DjvTUzfOv

— Housing For All (@PMAYUrban) September 15, 2021
Nation remembers Bharat Ratna M. Visvesvaraya on his birth anniversary.
We celebrate 15th september as #EngineersDay in admiration of the achievements of Sir #MVisvesvaraya. pic.twitter.com/UzGdGAm7IJ

— All India Radio News (@airnewsalerts) September 15, 2018
Nation remembers Bharat Ratna M. Visvesvaraya on his birth anniversary.
We celebrate 15th september as #EngineersDay in admiration of the achievements of Sir #MVisvesvaraya. pic.twitter.com/UzGdGAm7IJ

— All India Radio News (@airnewsalerts) September 15, 2018