Realme C1 General Features, Performance, Display, Camera, Memory Storage, Data & Connectivity, Battery and Other Specification information.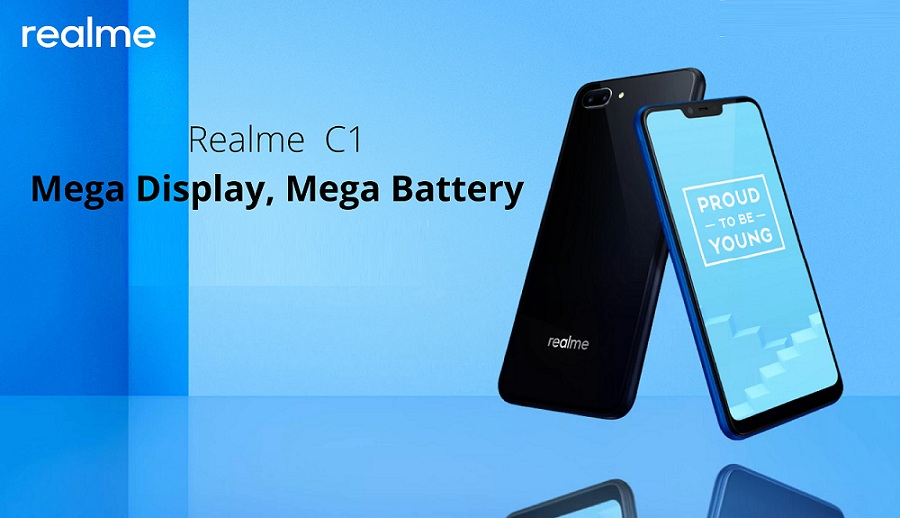 Realme C1  Specification:
Massive 4230 mAh battery is paired with Al Power Master to provide all day endurance, intelligently suspending inactive apps and processes to minimize power consumption.
Al-Powered dual camera lenses capture outstanding bokeh shots with a natural looking background blur effect.
Energy-efficient Snapdragon octa-core processor speeds up graphic renderings by 25% and lowers power consumption by 30% for smoother multitasking.
Mimicking the natural reflection of a water surface, the rear panel is made of 12 layers of nanoscale composite material. The result is a seamless, mirrored design that reflects light with every movement you make.
Feature-packed Color OS 5.1 smartly learns from your usage to assist you with your daily tasks, providing a smoother and enjoyable user experience.
Realme C1 General Features:
| | |
| --- | --- |
| Mobile Brand | Realme C1 | Model Number RMX1811. |
| Colors: | Available Colors are Black and Blues. |
| OS, SIM: | Android Oreo 8.1 Operating System and Dual SIM(Nano). |
| Display: | Screen Size 15.75 cm (6.2 inch) HD+ Resolution Type and 1520 x 720 pixels Resolution. |
| Camera: | Primary(13MP + 2MP) Camera and Secondary 5MP Camera. |
| Memory : | microSD type of Memory Card, 2GB RAM, Expandable 256GB Storage and Internal 16GB Storage. |
| Data & Connectivity: | 2G, 3G, 4G VOLTE type of Network and Data Connectivity Wi-Fi Hotspot and USB Connectivity. |
| Battery: | 4230 mAh Power Capacity. |
| Additional Features: | Corning Glass Display, Real HD Sound, Rear Flash, Recording(HD and Full HD), Audio Jack 3.5mm, Memory Card Dedicated Slot, Processor Octa Core and GPU Adreno 506. |
Watch the Realme C1 General Features:
Source of the Text: Flipkart .com
Related Articles: