World development information day is usually celebrated on October 24th every year. In 1972 United Nations decided to establish a day for World development information along with United Nations day on October 24th. This day was recognized by the General Assembly in order to draw the attention of the people every year towards development issues and take necessary steps with international support to resolve them. One of the basic aims of World development information day was to update and encourage youth to participate in the development concerns and it has proved to be so.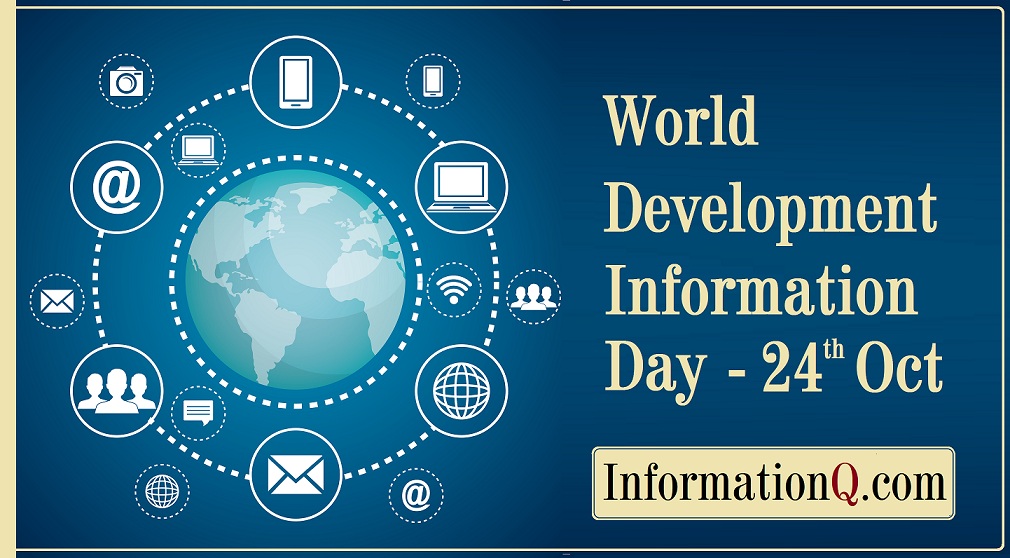 On 17th May, 1972 the UN conference on Trade and Development (UNCTAD) introduced measures for spreading information and the circulation of public opinion concerned to trade and development issues. These measures later came to be known as Resolution 3038 (XXVII), which United Nations General Assembly passed on December 19, 1972.
This measure called World Development Information Day attracted people to draw their attention towards worldwide development problems.
Another aim of this event was to help people recognize why it is necessary to strengthen international co-operation to find a common path to eliminate the problems in development and encourage new innovative ideas for development. The General Assembly also decided to coincide this event with UN day as they wanted to centralize the development aim with other targets to be achieved.
First-ever World Development Information Day was observed on 24th October 1973 and since then it is celebrated every year on the same day. In recent times, the invention of Information-technology, Internet, Mobile phones have played a crucial role in alerting people for trade and development issues and has motivated them to take the necessary steps themselves without any hesitation and resolve the issues and they people could suggest better ideas for future which can be implemented to avoid such development discrepancies.
United Nations Tweet of #WDID:
On Wednesday's World Development Information Day, see how YOU can take action for the #GlobalGoals: https://t.co/wzdsL2yqe2 pic.twitter.com/T0rdUQCXqS

— United Nations (@UN) October 24, 2018
24 Oct is World Development Information Day!
For #ICT to provide solutions to development challenges, we need to close the #DigitalGap for women & girls around the world. 👩💻 #GirlsInICTpic.twitter.com/OZJ6DisKL4

— UN Women (@UN_Women) October 24, 2018
24Oct is World Development Information Day! We need new innovation solutions to #EndPoverty & #EndExclusion for all: https://t.co/dpgZ2O9n9W pic.twitter.com/r8rGiBjeSJ

— UN DESA DISD (@UNDESASocial) October 24, 2017
Tuesday is World Development Information Day, highlighting cooperation to achieve #GlobalGoals https://t.co/nUBIOnQt8m pic.twitter.com/hAotXVx7ua

— United Nations (@UN) October 24, 2017