Day by day, the enhancement in the communication system has been increased because of larger capacity, rapid data rates, faultless, and synchronized communication between human beings & several intelligent devices. Wireless technology assures a rich, consistent, and hyperlinked world. After so many years, the fastest 4G network was established around the world to stream huge amounts of data within cities using mobile phones.
At present, the standard fifth-generation wireless network is developed to get even faster data like 5G. It is the fifth-generation wireless mobile network used to send or receive data wirelessly in your home or at the office. This technology enables delivery drones, driverless cars, and also replaces the Wi-Fi in home & office.
To make this wireless internet (5G) a slightly easier understand, we need to know what it is exactly and how this network will make everyone's life better in the future.
What is 5G Technology?
The 5th generation wireless technology is an evolution in mobile technology from the existing 4G LTE networks. It is specially designed to accomplish the current technological demands like a huge growth in data & approximately worldwide connectivity along with the increasing interest in the IoT(Internet of Things).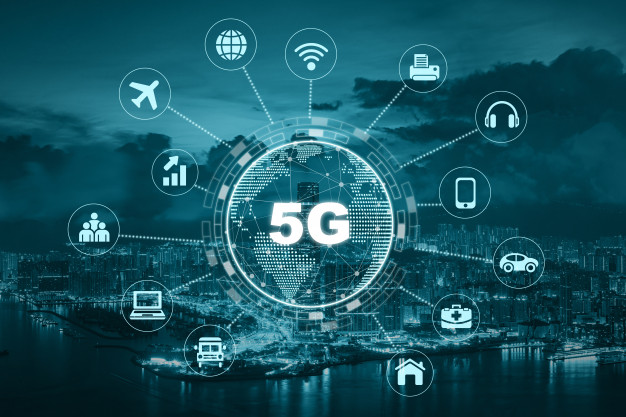 Currently, it is the newest cellular technology in wireless technology which greatly enlarges the wireless network speed between other things. So, 5G based wireless broadband connections data speed will be around 20 Gbps. This technology will also give additional bandwidth & superior antenna technology so that much more data will be transmitted over wireless systems.
5G Specifications
The 5G technology is driven by the following specifications
The data rate is up to10Gbps
Network energy usage reduction is 90%
Latency is 1ms (millisecond)
Maximum coverage
Availability is 99.999%
100x devices can be connected for each area
BW for each unit area is 1000x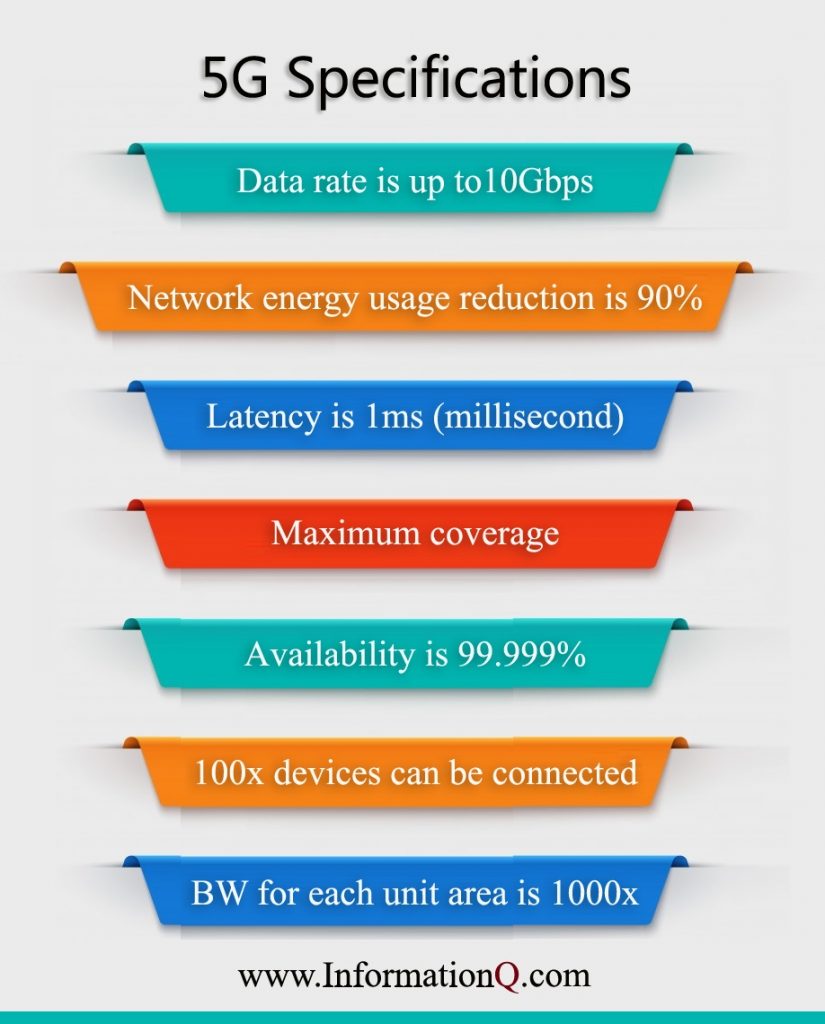 How fast it is?
The speed of 5G is 10 Gbps (gigabits per second) and 10 to 100 times faster than 4G because of shorter frequencies used in the network. Based on the principle of communication, as the frequency is less, the BW will be larger
5G Technology Working
The 5G is the upcoming mobile network technology used for wireless devices. The main intention of this technology is to deliver data more than 100 times quicker than 4g networks. Internet user expects the download speed of data is Gb/s (Giga bites per second). So we can download a movie to your smartphone in a fraction of seconds. Such type of data rates could allow the applications of virtual reality otherwise autonomous driving cars.
Apart from high data requirements, emerging latest technologies will communicate with the environment of users such as augmented reality otherwise self-driving automobiles will also need very low latency. Because of this reason, 5G is aimed to attain latencies under the one-millisecond mark. So that the data will be transmitted as well as received through mobiles within below one-thousandth of a sec, appear immediately to the user. These speeds can be achieved through 5G which requires innovative technology & infrastructure.